This post contains affiliate links. Read more on the Legal Page.
Are you starting your own business but unsure on how to go about it? Are you looking for advice online but can't seem to find the right person to follow?
It is indeed confusing, to say the least, to find the right person to take advice from. They are just so many out there willing and cable to help.
It's like there are a thousand routes leading to one destination. Therefore, to help you in your quest to becoming a blogging entrepreneur, we have listed, in no particular order, ten professional men bloggers/entrepreneurs that you should follow online to inspire you and keep you motivated.
If you have been blogging for quite some time now, you might have heard about them. Some of these men can be considered as key players in the blog-osphere.
These men have found the right combination of hard work and skill to reach their goal. Fortunately for us, they are sharing their wisdom and knowledge to the world.
P.S. I have featured men bloggers only in this post because I will publish another post where women bloggers will be featured. I don't want to compress all of them in one post because it took me a week to compile this post, I just need to rest a little. *wink*
Top Bloggers and Entrepreneurs that YOU should follow! #bloggers #entrepreneurs #BrotherlyCreative Click To Tweet
---
PHOTO CREDITS: SMART PASSIVE INCOME
Pat Flynn is the creator of Smart Passive Income (SPI). His main focus is helping out online entrepreneurs to grow their business and take a backseat later.
Hence, the passive income. He also presents his strategies in his business transactions and allows others to see where he failed and where he succeeded. Further, he also shares his techniques to ensure you that you get the best of what online business can offer.
He is a family man and greatly treasures his time with them. It was his family that pushed him to pursue online business. So he can be with them most of the time.
However, starting an online business isn't easy.  He knows this and he can guide you through this difficult phase of starting a business.
You should totally follow him because he offers genuine advice on becoming successful as an online entrepreneur.
And, if you are one of those people who likes to spend time more with family and friends, then this is the path you should take. You only need to work hard at the start then relax when you have established your business.
---
PHOTO CREDITS: ENTREPRENEUR ON FIRE
John Lee Dumas is the host and founder of Entrepreneur on Fire. It revolved on providing online training programs. Particularly, on monetizing your podcast. Moreover, their aim does not stop at success. They also include sustainability.
The Entrepreneur on Fire currently offers courses such as The Mastery Journal which centers on mastering productivity, discipline, and focus in 100 days and The Freedom Journal which helps you to accomplish your goal in 100 days.
They also offer free courses like the free podcast course which you can take for 15 days or the free webinar course which will help you create your own webinar that converts. It is a treasure trove for those seeking to find their niche in the blogging sphere.
You should follow John Lee Dumas and become part of the Fire Nation. He is an example for those who has been into so many jobs because they couldn't seem to find the right job.
He is an inspiration to those who are thinking of giving up because they thought that they are constantly failing. His story gives us the hope that maybe it wasn't what we are meant to do.
---
---
PHOTO CREDITS: SHOUT ME LOUD
Harsh Agrawal is the mastermind of Shout Me Loud (SML). Its community, called Shouters, are group of individuals who are living the internet lifestyle or on the path to do so. It is a haven of practical tips and personal stories on raising and earning money from your blog.
You can also find guides and tips on increasing traffic, sales, and brand value of your online business. Further, you can also find and communicate with long time bloggers from whom you can share experiences and schemes on how to be a successful blogger.
This website is basically giving you the right tool to discover yourself and your talent in writing towards helping you excel in the online world.
You should follow Harsh Agrawal's example. Find where your happiness lies. For him it was in blogging his passions for learning and sharing. He started off just like you and me. Struggling at first but finally making it through and achieving big time.
When we really want something, we should not be afraid to take the risk. You may let great opportunities pass you by just because you were afraid. So pursue what makes you happy regardless of the risks that lies between you and your goal.
---
PHOTO CREDITS: CHRIS BROGAN
Chris Brogan is the CEO of Owner Media Group. If you go to his website, you can find educational tools on how to reach your goals and make your business thrive.
He offers products like books, coaching sessions, and courses to help you grow your capabilities and connections. He also offers consultations on strategies and skills you need for a modern business.
He gives emphasis on teaching you to become successful in the simplest and easiest way possible.
Aside from being a sought after public speaker and writer, you should check out his Owner FUEL podcast. Why should you follow Chris Brogan? Well, because Forbes said so.
He is listed as one of the Must Follow Marketing Minds in 2014 and his website is listed as one of the 100 best websites for entrepreneurs. He is a major influence to other bloggers. So you might want to hit subscribe at his website www.chrisbrogan.com. 
What Chris Brogan wants to teach us is that we have a choice. You can either choose to work for others. Or, you can choose to be your own boss.
You can choose what your future would be like. And he offers you all his knowledge of the business. All you got to do is take it, use it, and follow his path towards success. 
---
---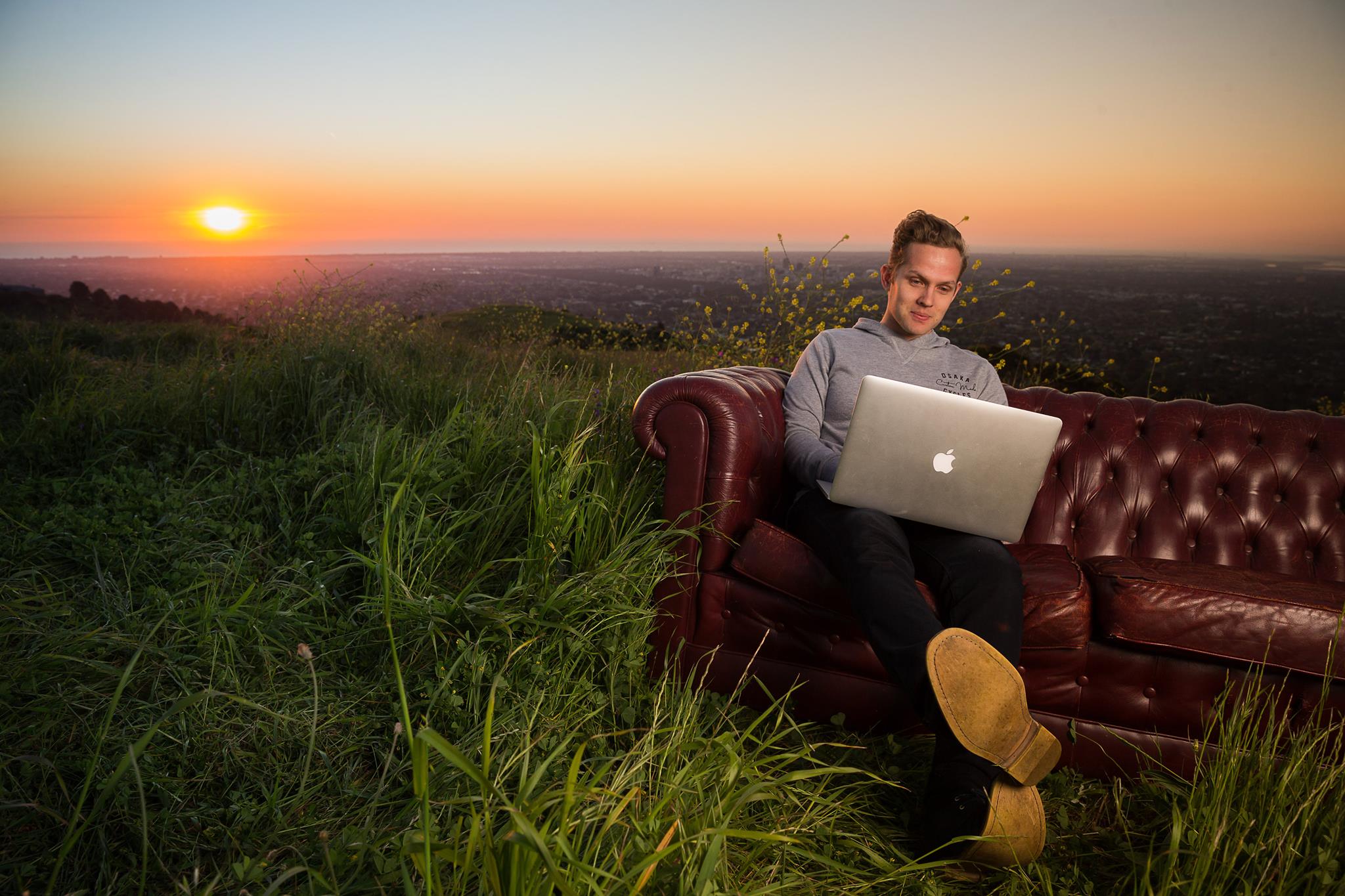 PHOTO CREDITS: BLOG TYRANT
Ramsay Taplin is the man behind Blog Tyrant. Like many other site, it offers you his techniques and strategies in achieving his goals.
He presents those products and ideas that worked for him. On the other hand, to help those who are just starting out in the online business, he has an article which tells all his faults and mistakes and how to avoid them. That is what makes his site unique.
It offers all the things that other sites offer. But it is in a perspective of someone who started out just like many of us who have just the tiniest idea of blogging and marketing.
The site is especially useful for beginners. He offers guides on who to write posts that helps you grow and build your blog, how not to stress out on whether your brand stands out, and reports on the methods he used that worked which may provide new ideas on your own blog.
He also puts emphasis on creating the right connections to help you in your journey. 
Ramsay Taplin believes in helping other people. He created the site not only because he knew from the start that it can give him the freedom and money which he could not have working for other people.
But also because he wanted to help others grow their blogs.
---
PHOTO CREDITS: QUICK SPROUT
Neil Patel is one of the minds behind Quick Sprout. He set out his site to earn income as well as help others in making it in the online business just like him.
He offers tips on creating websites and the best tools to help you jump start your online business.
Other than Quick Sprout, he has also co-founded various income generating sites such as Crazy Egg, Hello Bar, and KISSmetrics.
He is what the Wall Street Journal call a top influencer on the web. He has succeeded in his career and others have recognized his skill like Forbes, Entrepreneur Magazine, and even the United Nations.
Neil Patel is an example of an individual who knows what he is going to be at an early age. This has been his advantage among others. This means that he can plot his life accordingly.
However, he did struggle in the beginning of his career. He started off selling items from black boxes to automotive parts. Then he found out about online business and the possibilities of earning good income from.
He took risks and invested on companies dealing with online business. He lost some of his investments. But he never gave up. He continued investing and creating companies in line with his interests. Eventually he succeeded.
Neil Patel serves as an icon of perseverance and faith in one's self. He believed he could do it, so he did. He was not afraid to fail because he knew that in his attempts, he would eventually succeed.
---
---
PHOTO CREDITS: PRO BLOGGER
Darren Rowse is the creator of ProBlogger. He envisioned his site as an instrument to inspire, teach, and support bloggers around the world to improve and develop their own blogs and consequently earn income from it.
The site offers articles, tips, and tutorials on blogging for money. It is a good place to start when you are just beginning to discover the mysteries of online business.
Darren Rowse started Pro Blogger as a means to reach out to others and share what he has learned about monetizing money.
He also wanted to reach out to other bloggers so he may learn from them and vice versa. Over time, his site has grown and its members as well who share their successes and failures in blogging for money.
Currently, he has expanded his medium in sharing what he has learned through his books and podcasts. Interestingly, he has also created a workbook for bloggers who want to kick start their blogs.
You should follow Darren Rowse and really read his works. He offers a variety of tips to bloggers from the simplest to the more complex methods involved in creating a successful online business.
---
PHOTO CREDITS: SMART BLOGGER
Jon Morrow, the man responsible for the Smart Blogger, seeks to help you become a smart blogger. The site instills in all of us that blogging may be more than just a hobby.
It can be more than just fun. It teaches you how to earn income through blogging. This differs from other blogs because it focuses on smart blogging, offering specific strategies to avoid the usual pitfalls in blogging for business, especially if you are new to it.
It puts emphasis on intentional blogging. Jon Morrow wants to you to find what you want and guides you to it in the most efficient and effective way.
He offers tips from the basics like developing your writing skills to the complicated marketing side of it. You can find tips on choosing the right topic to post on you blog or tips on writing a clearly ad simply so others can easily understand and relate to your posts.
You may also find tips on how to increase traffic and tips finding the perfect blogging tools to increase productivity. 
Jon Morrow has been under the radar of many entrepreneur magazines and blogger entrepreneurs ever since he started his career on 2012 from his success in Boost Blog Traffic to a more lucrative venture on Smart Blogging.
Jon Morrow has proved himself to be a visionary and definitely a must follow individual in the blogging world.He is definitely a man who knows what he wants and what to do to get it.
---
---
PHOTO CREDITS: MICHAEL HYATT
Michael Hyatt, creating his blog, wishes to give you clarity, courage, and commitment so you can succeed in life and at work.
He offers practical tools, strategies, to attain those goals in line blogging for money through his podcasts and books. You can get all his products in his site and become a successful blogger entrepreneur.
Michael Hyatt in his mission to help others succeed in life has also written books such as Living Forward: A Proven Plan to Stop Drifting and Get the Life You Want and Platform: Get Noticed in a Noisy World, among others.
He is also known as a virtual mentor due to the type of articles he had written or which can be found in his site. His articles are meant to help you realize what you really want to do in life.
So if you are looking for someone who could give you advice on personal development, leadership, productivity, and public influence. Then go to his website and hit subscribe to start reading his amazing works.
---
PHOTO CREDITS: CHRIS DUCKER
The site was started in 2010 by Chris Ducker in his journey to become a virtual CEO. Chris Ducker's site centers on helping others create their personal brand and achieve their dreams.
His site are full of tools you could use if you want to be successful in the fact paced world of online business. He offers tips and tactics you need to be able to start, run, support and grow a business in the 21st century. There are tons of posts, interviews, and content to guide you towards success.
Additionally, he launched another website called YouPreneur; a virtual place for online personalities that are aiming to build a successful business on the World Wide Web, and authored Virtual Freedom that tackles the tips, ways, and how-to's of working with a Virtual team so you can focus on growing as an online entrepreneur.
You should follow Chris Ducker because he offers a clear path for those seeking to embrace the internet and the very different way of monetizing money from your blogs.
His site is for people who had been used to the traditional type of doing business and now seeks to transition to fit into the modern world.
---
---
Follow all or some of these men depending on your needs and on what type of blogger you are.If you really want to become a successful blogger entrepreneur just like these men, be sure to read the contents on their blogs and learn from them.
They have been through it. They have experienced it. They made it.
Now, you are very fortunate because they want to help you as well be the best you could be in the business. You can be like them.
And just like them, you have to read and collect all the information that you need to start and sustain your business. You must find the right connections to help you take the road to success faster.
They offers themselves to you and show you their mistakes so you won't have do it as well. Take advantage of that. Be purposeful in your quest to reach for your dreams.
---
---
Do you also admire these men bloggers and entrepreneurs online? Share to us below some men bloggers that motivate you to keep blogging forward!