We all need that job that allows us to earn an income while doing other things that we love.
I mean, who wouldn't want to be at all the birthday parties and anniversaries of our loved ones without worrying about your job or business?
And if you are like those people who love to travel, wouldn't you want to have a job that allows you to travel anytime you want without waiting for your next vacation leave and payday!?
Luckily for us, there already exist an alternative solution to your problem. You can now work anywhere in front of a computer and earn a decent income.
Many have tried and succeeded in this business through hard work, creativity, resourcefulness, and persistence. Many of this successful online entrepreneurs are women. Women who discovered the secrets in work-life balance.
So if you are looking for an inspiration and aims to be just as successful as these women, you should totally follow their blogs and sites and travel where they have traveled and achieve what they have achieved.
---
---
1 | Caitlin Bacher
PHOTO CREDIT: CAITLIN BACHER
Caitlin Bacher, is the wonder woman of her self-titled website. It is a treasure trove of tips and guides on improving your social media sites.
If you are a millennial, you probably have accounts on all social media sites, e.g. Facebook, Instagram or Twitter, and you may want to earn an income off of it.
Then this site is best for you. Caitlin Bacher is will provide you with these amazing tips on the dos and don'ts in hosting your own Facebook group or growing your Instagram followers.
Additionally, she also provides a free training on finding out what will earn you most between a Facebook page and a Facebook group. Her business principle is based on providing value, developing trust, and building community.
Caitlin Bacher started off doing make-overs for her friends and classmates at school.  When she decided to do online business, she helped people to make over their social media sites. She will also inspire you when you are doubting yourself because she has been through it.
She started as a member of a group and bravely jumped into doing it on her own. She can prove to you that you can do it too. You only have to listen to her advice and learn from her journey.Inspirational Top-notch Women Bloggers and Entrepreneurs Click To Tweet
---
2 | Melyssa Griffin
PHOTO CREDITS: MELYSSA GRIFFIN
Melyssa Griffin seeks to help creative, ambitious, and passionate women. Her website focuses on helping out those who needs to create a brand of their own and make it sell; increase the traffic in your site; and, mainstream your brand.
The website helps you reach your dreams through its online courses on how to grow your audience and income and improve your community and authority in the social media. 
Her website offers all a complete package of tips and guides from marketing, blogging, to social media. She is showing us her income reports. An attestation in itself that her strategies worked.
Melyssa Griffin started out her website as merely an outlet for her suppressed creativity and was merely hoping to start an online community.
Just like the rest of us! But through commitment and passion, she has overcome all her obstacles and has made it through.
You should follow Melyssa Griffin because not only does she offer those amazing courses that will help you earn income through your online business, she also offers free resources.
So if you are in a budget, you can still reach your dreams. She also offers tips and guidelines on specialized topics like list-building, webinars, and Pinterest marketing. And if you subscribe, you can get lucky and be invited for free to any live workshops she hosts.
---
---
3 | Krista Rae
PHOTO CREDITS: KRISTA RAE
Krista Rae is your partner in your goal to assist others in developing and improving their own websites. She focuses on the concept of strategic websites.
She offers free tips to help you provide to your clients effective designs for their websites, tips on taking on a developer, and developing and improving your client's brand.
An added bonus that you may find in her website is that her guides are easy to understand and fun at the same time. You can always look forward to reading her next post or with your sessions without feeling intimidated.
You should really follow her if you intend to become a designer of websites. She has what it takes to give you all the right tools. First of all, she is has a Bachelor's Degree in Computer Science and a Master's Degree in Software Engineering.
She really knows that she is talking about. She also has the experience, having worked in the corporate world for five years developing software and websites.
Finally, through hard work and the right knowledge she has reached this point in her life where she can impart all her knowledge and wisdom to all of us.
We really are lucky to have someone like Krista Rae willing to share what she has learned in her journey in becoming who she is today. And if you think designing websites is your niche, all you need to do is hit subscribe.
---
4 | Chaitra
PHOTO CREDITS: IT'S PINK POT
Chaitra is the beautiful mind behind the website Pink Pot. It is a treasure trove full of ideas and concepts which can help create an effective online presence for blog or online business owners.
It focuses on two major aspects when you are starting your online business or if you wish to grow your online business – development and improvement of brand identity and web design.
If you decided to seek help from her, she would take you on a step by step plan to determine your mission and values of your business so that your brand will be as true to yourself as possible.
Her blog basically helps you identify your brand to help you improve or develop your website. Don't worry over much on the process, because as described by her previous clients, their experience has been delightful, easy, and pleasant.
If you believe in pursuing what makes you happy and giving it all you've got, then Chaitra is the right role model for you. She took the leap from being an employee to becoming her own boss.
It wasn't a spur of the moment decision, mind you. She really thought about it. And, when she knew in her heart what she wanted to do, she did it.
It took courage to do what she did and knowledge as well as hard work to be as successful as she is today. So, don't let doubts and worries stop you. Reach for your dreams. And let Chaitra's journey guide you.
---
---
5 | Regina Anaejionu
PHOTO CREDITS: BY REGINA
Regina Anaejionu created her website to help bloggers and online business owners grow their business. You can find programs, resources, and guides in earning income from your passion.
Her website focuses on helping others create their own brands, start their own online business, or creating a product which you can sell online such as ebooks, email course, and workshop.
She also provides strategies which have worked for her and those which failed. That is to help you avoid the mistakes she made.
Not only does her website provide tips and guidelines, she also offers products which includes her books containing tips and guidelines which you may not find in her website as well as her epic planner specially designed for bloggers.
She is a freelancer, coach, blogger, and a teacher. She seeks to share her wisdom and help others achieve their dream of becoming their own boss.
She seeks to help you determine your passion and use it to create an epic online business. If you are one of those that is just starting to love the idea of online business or dreaming of having an online business, Regina Anaejionu will help you.
Her website will equip you with the right tools to start your online business and be successful in it.
---
6 | Dana Fox
PHOTO CREDITS: WONDER FOREST
Wonder Forest is a magical place created by Dana Fox because she wants a place where anyone can share their creativity and curiosity and be an inspiration.
Her website will provide you with products that will beautify your blogs and improve your online business. She offers tips and guides which are easy to follow and specifically designed for those who are just starting their online business.
Since it is a place of creativity, you can send written contents which can be posted in the website. It is collaborative site where individuals with similar ideas and concepts can do projects, create blogs, and share advice as well as tips on becoming successful in the business.
Dana Fox loves projects and achieving her goals. She has been making websites at an early age. She knew what she wanted, so decided to do it.
For her, it was designing websites. After her success, she has decided to share her knowledge and help others improve their websites. She also help others create their brands.
She does not stop from offering her acquired knowledge on web designing, she also gives out tips on fashion and life lessons. If you wish for a place where you can share your ideas, Wonder Forest is the right place for you. 
---
---
7 | Lindsay Humes
PHOTO CREDITS: WHITE OAK CREATIVE
Lindsay Humes is the woman behind the White Oak Creative. Her website strives to help online entrepreneurs create affordable, beautiful, and functional brand identities and blog designs.
She believes that in creating a great brand and blog design is the first step in reaching your dream of becoming a successful online entrepreneur.
That is why she has developed web themes and projects that focuses on determining the individual's passion and motivation.
Her websites includes themes, logos, Photoshop templates, support packages, and resources in creating your brand and designing your website.
You should follow Lindsay Humes because she also loves creating amazing brand which celebrates passion and creativity. Because she loves sharing her knowledge to others.
Because you will find everything that you need to know from blog contents, brands, and to the technical aspects of blogging such as SEO and tech support. You can be sure that you will be well equipped when you finally started your online business.
By the way, Lindsay Humes is graphic designer and a WordPress Developer. She has installed over 300 websites in her three years of graphic designing and development.
And now, she is a successful owner of a website which shares all her knowledge and products to everyone who dares to follow the path she also took. 
---
8 | Sue Dunlevie
PHOTO CREDITS: SUCCESSFUL BLOGGING
Sue Dunlevie the created the Successful Blogging website which can help all of us out there who wants to earn income off of our blogs.
Her specialty includes helping create better content, increase traffic in your blog, and creating a strong offer so you can sell your products.
She also offers tips and guides for beginner bloggers on how to find the right tools towards successful online blogging. So if you need someone to guide you to get started in your journey towards successful online blogging, Sue Dunlevie is the right woman for you.
She will give you tips from creating a blog with an impact and contents that will surely attract readers and future customers.
Sue Dunlevie is the right teacher for you because she has the gift for sales. She knows how to sell a product. A gift you could use when you want to be successful in your online business.
She has sold various products from linens to hotels and medical devices to hospitals. You can say that she really has the experience and most importantly the right knowledge to help you sell your content and site to your clientele.
We are indeed lucky that now she shares her gift to us so we can also achieve what she has achieved in life. Being our own boss and spending time with our loved ones or doing what we love most.
---
---
9 | Sarah Titus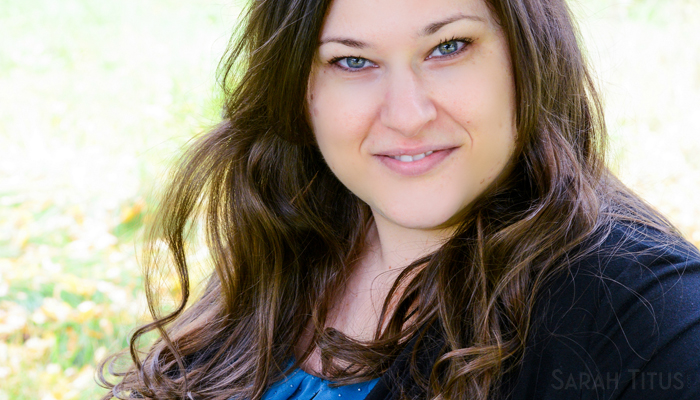 PHOTO CREDITS: SARAH TITUS
Sarah Titus created this amazingly colorful and inspiring website to help you earn income online, and you do not need to be a blogger to so that.
She offers a variety of options to those who do not really feel that blogging is in their list of goals in life. She has written articles which can help you earn income through reselling, or those that can help you earn additional income through legitimate work-at-home opportunities.
She also provides tips on those individuals who are unsure on where to start with their online business. Her site is the best place to start when you are just starting with your online business.
Additionally, it is also a good place to find tips and guides to improve your site such as developing a brand or helping you create content for your blog when you feel like your muse went on vacation. 
Sarah Titus is indeed a must follow when you wish to be as successful as she is. Not only does she help you reach your dreams she is also an inspiration to all the women out there who are struggling to support a family.
She is also an inspiration to everyone who wishes to live a better life. Her journey will teach you that it takes hard work and the courage to sacrifice things in your life that you thought were important to achieve your dreams.
---
10 | Tiffany Griffin
PHOTO CREDITS: BEAUTIFUL DAWN DESIGNS
Tiffany Griffin wanted to help others through her skills and knowledge in improving and developing their own blogs, so she created the Beautiful Dawn Designs.
Her amazing site principally offers premium WordPress themes so you can customize and glam up your blog in increase traffic and to earn better income from it. For beginner bloggers, she offers free tips and themes for your WordPress blog. (That is how amazing her blog is!)
She will guide you step by step from creating your domain name to installing WordPress and logging in to your WordPress blog.
If you are already an intermediate blogger looking for beautiful themes and font for your website, you can buy it at Beautiful Dawn Designs.
Tiffany Griffin is the right woman for you if you want to create a blog that will surely increase traffic in your blog. She herself has struggled finding the right theme that will reflect her style and personality.
So what are you waiting for maybe the right theme for you has already been designed by Tiffany Griffin. Or if you are yet unsure on how to start with your WordPress blog, just read her articles and you're good to go.
---
---
These women are surely a must follow if you want to be successful in your online business. These women and sharing their gifts, knowledge, and wisdom to those who share their passion in becoming a successful online entrepreneur, whether your niche is on blogging, web designing, or selling online.
They are also an inspiration to those who wishes to take the leap and become their own bosses. They are an inspiration to those individuals who wants to spend more time doing what they love without worrying about where to find the money to buy all the necessities in life.
These ten women are indeed someone to look up to. So if you want to be like them, you should totally follow their blog and follow the path they took and a successful online entrepreneur.
---
---
Do you know any of these beautiful and awesome lady bosses? What do you like the most about them?